The most complete type of the dump. The size of the destination file can reach 100 MB and above.
If your email service does not support the sending of large files, use the Split archive into several parts function (Picture 4).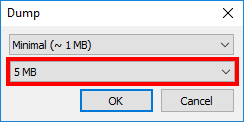 Picture 4. Splitting an archive into multiple volumes of a specified length
Press the OK button. In the window that opens, select the path and file name to upload the data. Typically, the archiving process takes only a few seconds.
Send the dump file(s) to the address support@altabot.com. Take your time and describe problem in detail (Russian and English are supported). To reduce the resolution time of the incident, accompany the text with screenshots or videos showing the essence of the issue. The more information the better. Be sure to specify your account name (email address) and the server on which the problem occurred.
It is possible to upload files to Yandex.Disk and Google Drive services. In this case, past the link for public download into the email.
We carefully consider all emails. The ticket processing time depends on the complexity of the problem and the current support service load. First of all, problems with paid subscriptions are processed.
In case you did not receive a response within 24 hours, repeat your request. The message may have been filtered into the spam by the mail server.
If your AltaBot is running on our virtual dedicated server, you do not need the dump. Just specify in the request that you are using machine. The support team will connect to the server and perform all necessary actions. When the patch is ready, our specialists will update the files on the server, restart AltaBot and send you a notification.